Honors Week
Main Content
Celebrating Honors Students, Faculty and Staff
Honors Week celebrates students, faculty and staff. Highlights of the week include the Honors Banquet, the Boller Competition and various community events including the Honors Lawn Party and an Ice Cream Social.
Honors Banquet
At the annual Honors Banquet, we celebrate the accomplishments of our Honors College community.

Boller Competition
In the spring semester, seniors in the John V. Roach Honors College present their Departmental Honors theses at their college- and school-level research and creative project symposiums.
The 12 finalists from each college/school advance to the final round of the college's annual Boller Competition. 1982, Paul Boller, Ph.D., professor of history at TCU established the competition in memory of Rev. and Mrs. Paul F. Boller.

Faculty judges from each college select the best senior Honors project presentation and give the Boller Award at the annual Honors Banquet.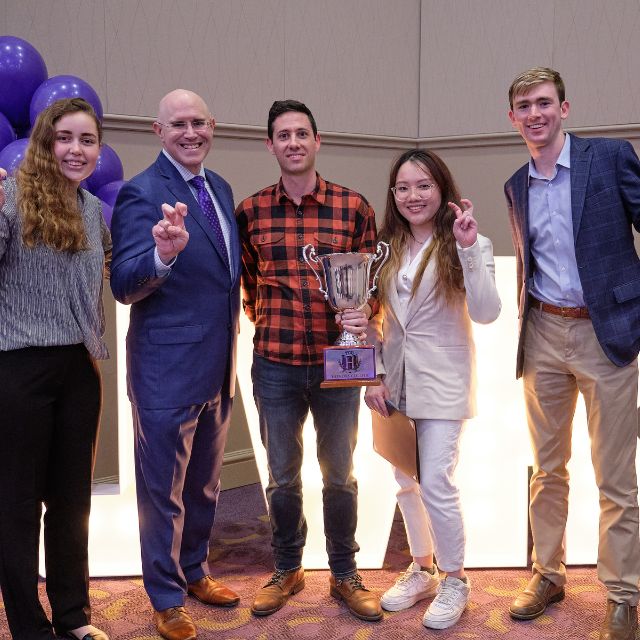 Professor of the Year
For over 60 years, Honors students have recognized an outstanding faculty member as Honors Professor of the Year, which is considered to be one of the highest honors bestowed upon a faculty member at TCU.

Honors students select the faculty member who best exemplifies excellence in teaching – a passionate, creative teacher who brings their subject to life, helps students learn to see and engage the world differently, works with students to develop their own ideas and questions and shows a genuine concern for students' well-being.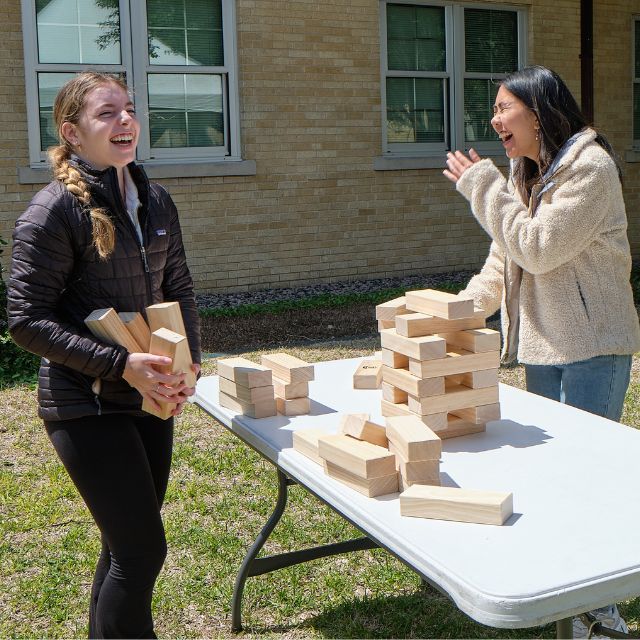 Community Gatherings
Create connections with your peers and Honors faculty and staff during community gatherings like the Lawn Party and Ice Cream Social.