Main Content
Community
Beyond the Classroom
The John V. Roach Honors College fosters an inclusive community where you build relationships with mentors and peers. Key to this is our first-year Honors residential experience in Milton Daniel Hall, student organizations and signature Honors events.
Milton Daniel Residence Hall Tour
Home Sweet Home
Situated at the heart of campus, Milton Daniel gives you an academic and social community where you can forge lifelong friendships. First-year Honors students are expected to participate in the Honors community as residents of Milton Daniel Hall.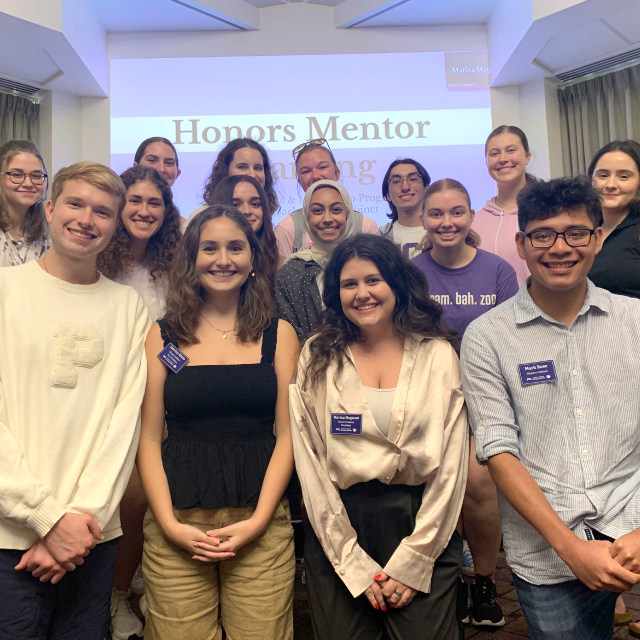 Honors Student Organizations
Make an impact in the Honors College by joining a student organization or engaging in community service.
See Our Spaces
Take a Look at the Spaces Honors Calls Home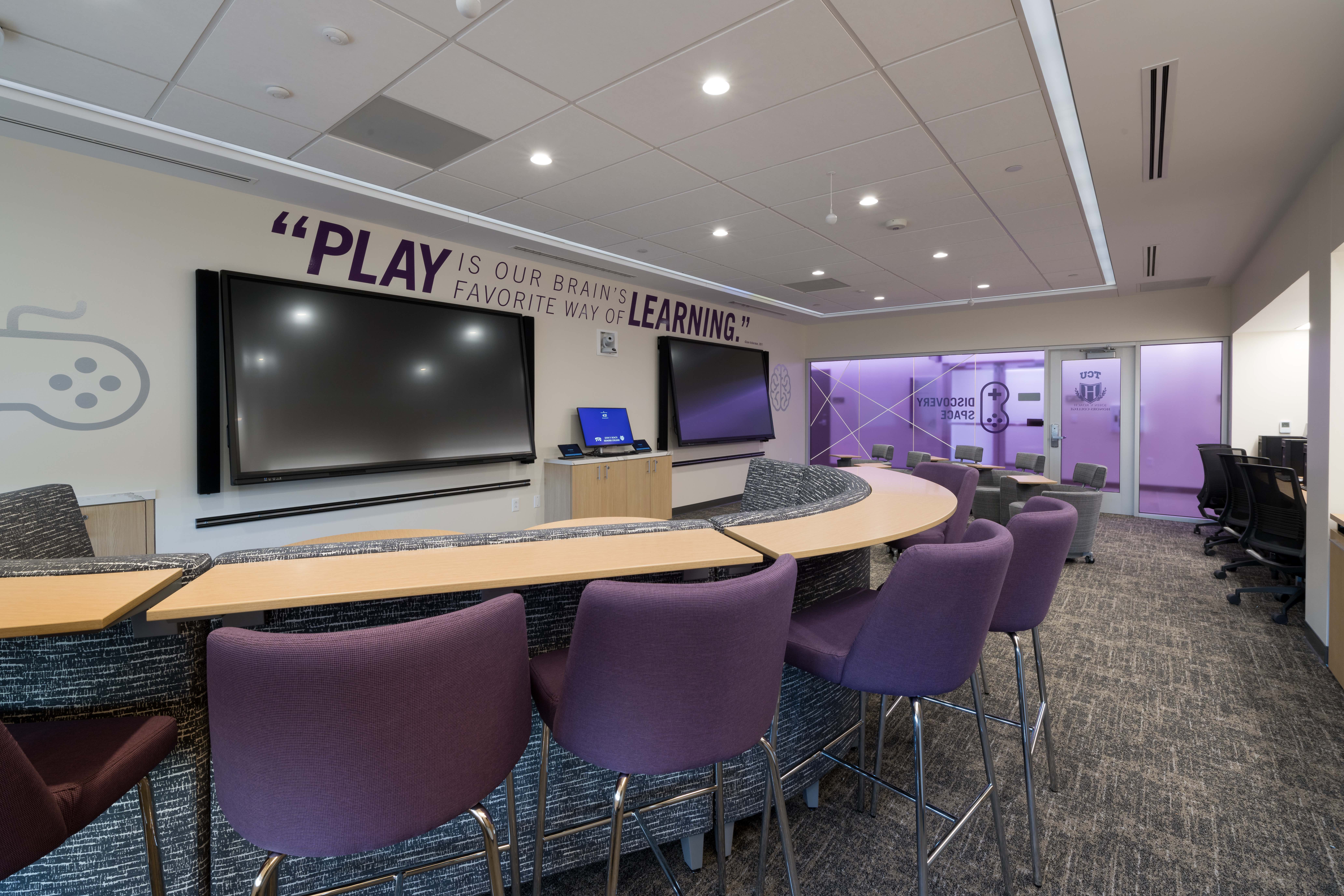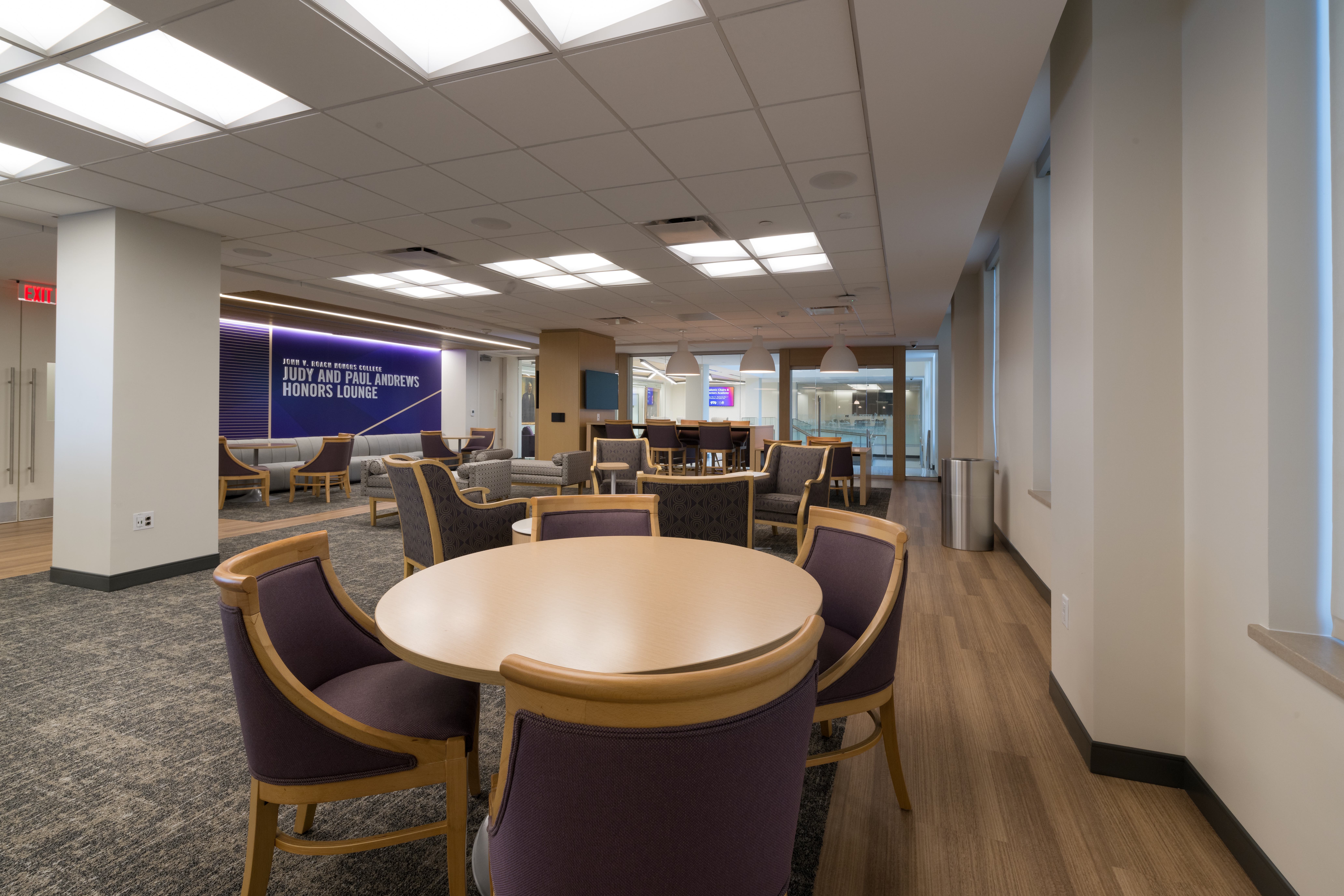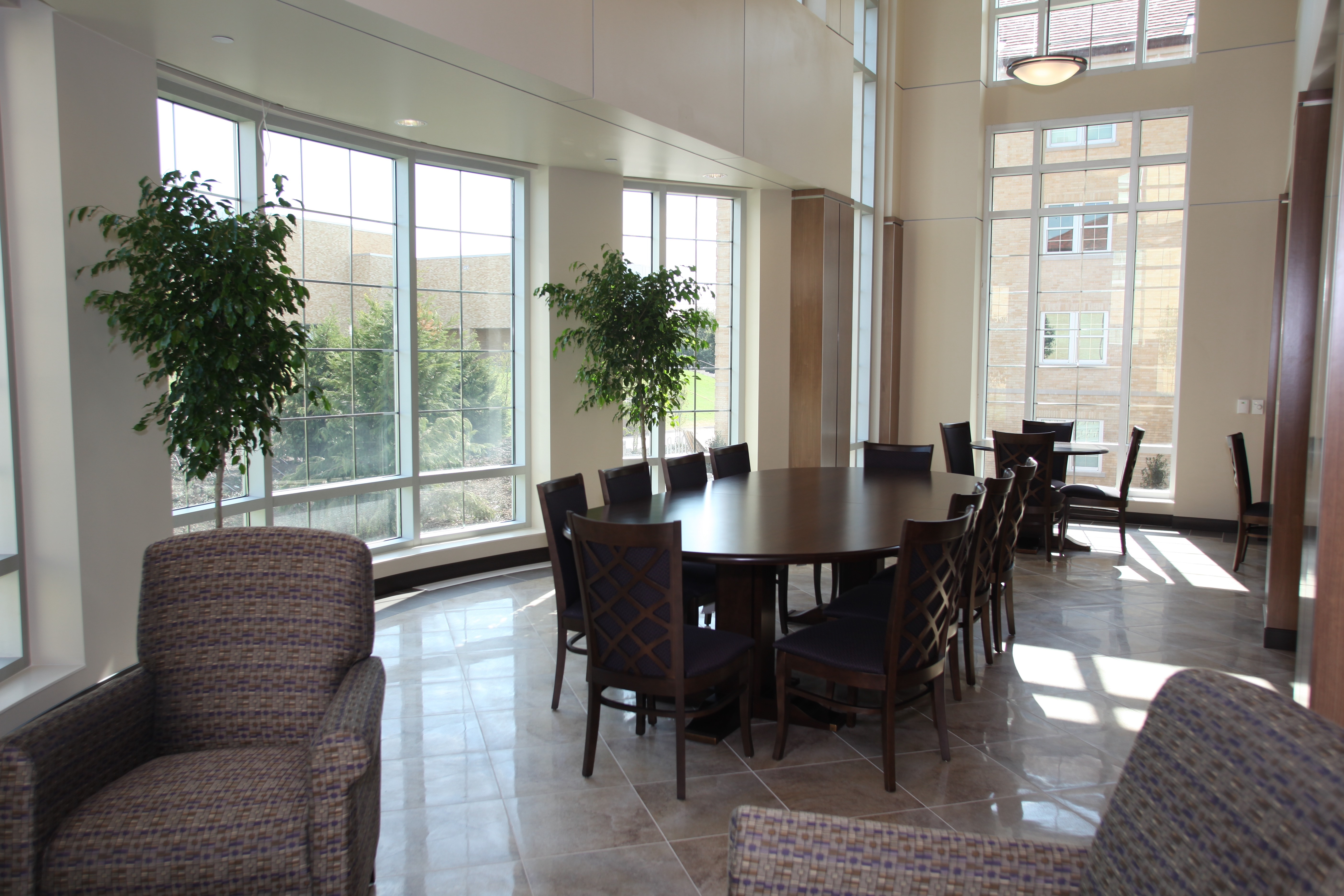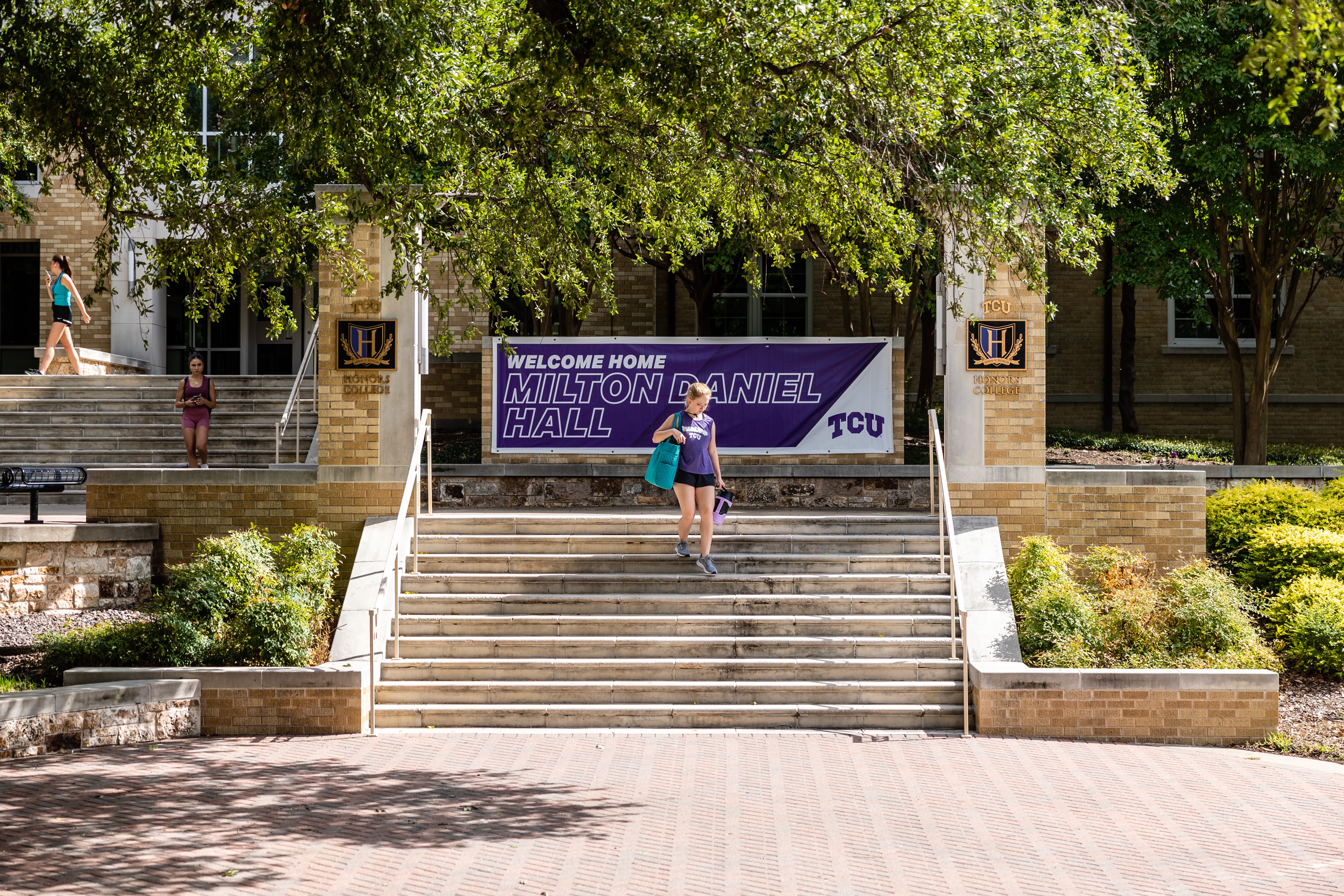 Signature Events
Fogelson Forum
The Fogelson Forum brings renowned speakers, eminent scholars and professional practitioners to campus to address TCU students, staff and faculty, as well as the Fort Worth-Dallas community.
Honors Week
Each April, Honors Week celebrates the accomplishments and hard work of our dedicated students, faculty and staff. The week offers many fun programs for the Honors College community.
Honors Calendar