Upper-Division Honors
Main Content
In your final two years, you will choose a path — University Honors, Departmental Honors or both!
Three colloquia courses, nine hours
Honors Colloquia courses give you an inside look at interdisciplinary topics in discussion-centered seminars. Here are some examples:
Nature of Giving & Philanthropy
Complete a research or creative project in your major (or minor, with approval from the department chair or program director). With a faculty mentor's guidance, determine the topic, method, and timeline for your projects. Then, publicly present your project and submit it to the permanent archive of the Mary Couts Burnett Library.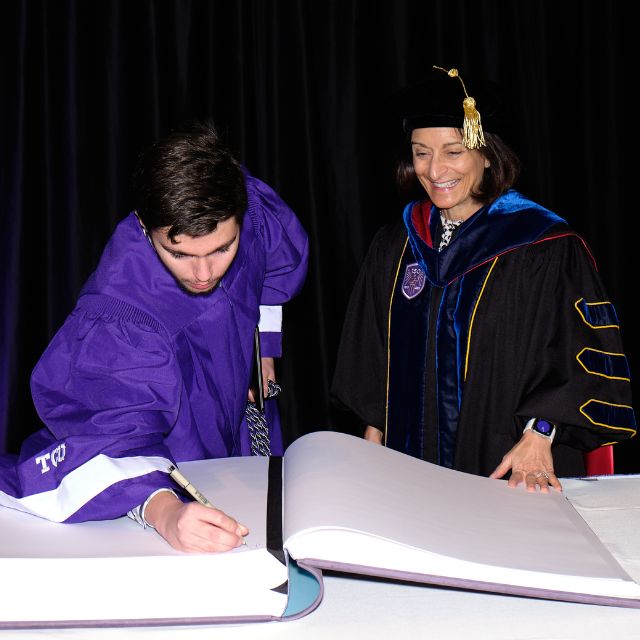 Andrews Honors Scholars
Once you complete your Upper-Divison Honors coursework, you will earn the Andrews Honors Scholar distinction. Andrews Honors Scholars are recognized at the semesterly Laureate Ceremony and get to sign the Great Book.