Honors Laureate
Main Content
Completing Your Honors Journey
The end of your tranformative Honors experience culminates in graduating as an Honors Laureate. To graduate as an Honors Laureate, you must complete Upper- and Lower-division Honors requirements and have a minimum cumulative 3.5 GPA.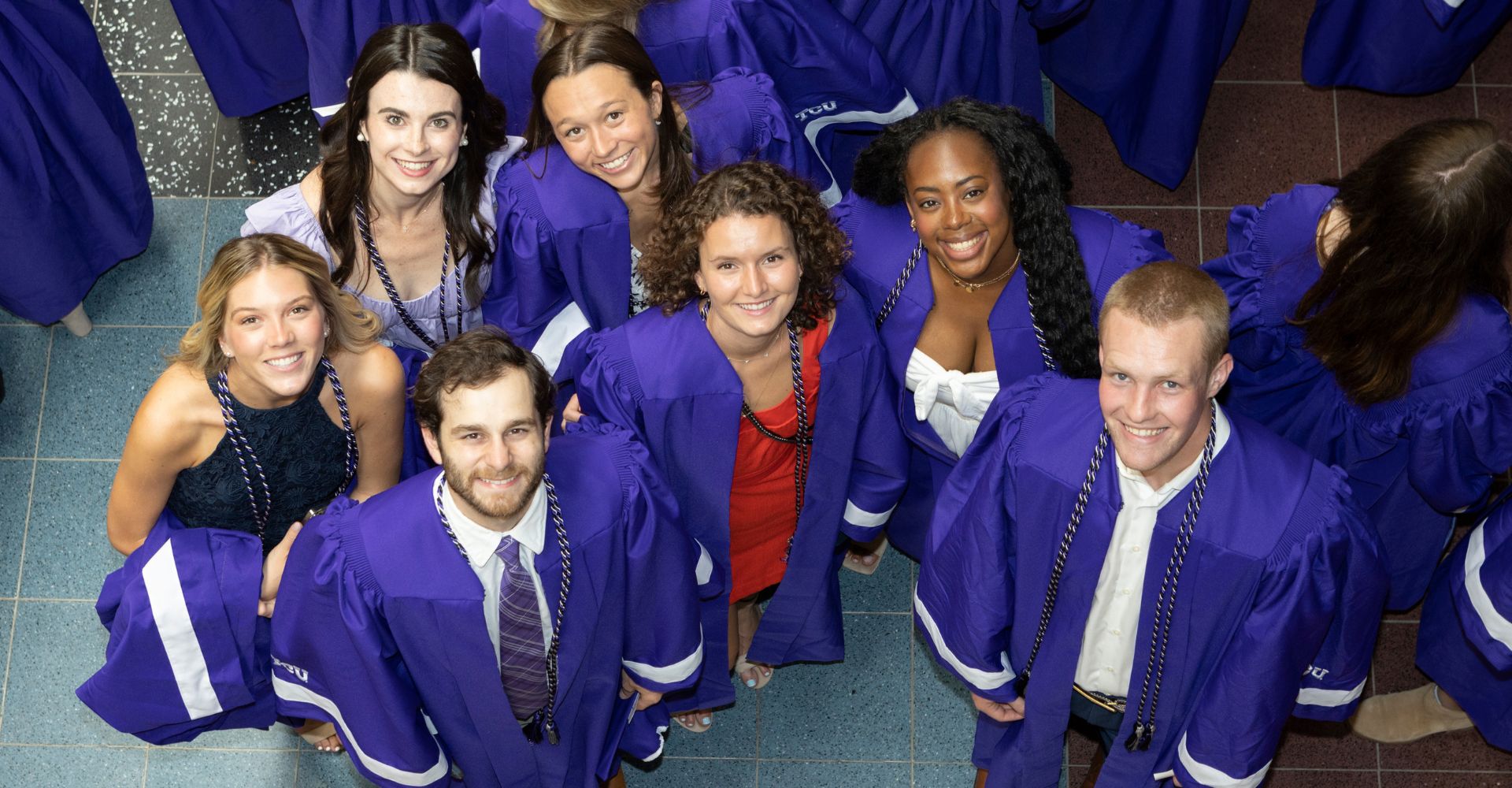 Honors Laureate Ceremony
Participate in the semesterly Honors Laureate Ceremony before graduation where you will be individually celebrated on stage.

Choose a campus mentor to hood you with your official Honors College stole at the ceremony. The mentors will also write a personal message to you which is read as you cross the stage.
Sign the roll of graduates and connect yourself to the College for eternity and honor TCU's past while embracing its future.