Main Content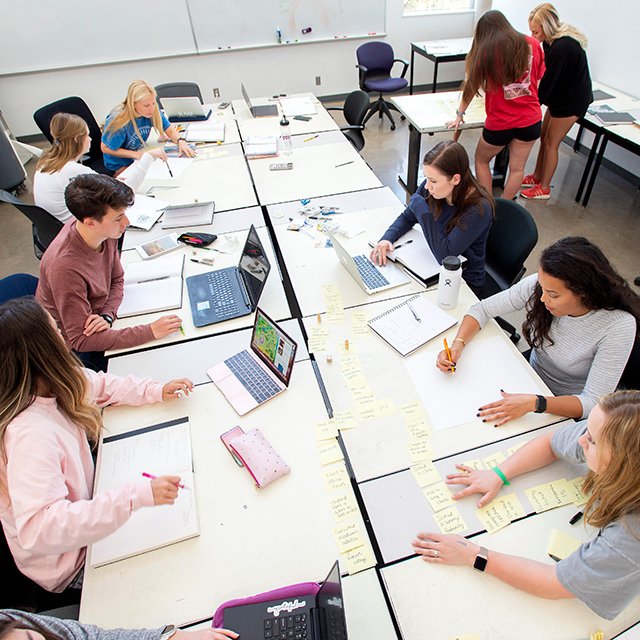 Learn Enthusiastically
Our curriculum challenges you in high-impact, discussion-based seminars to broaden your mind and create connections in and out of the classroom.
Lower-Division Honors
In your first two years, you will focus on fulfilling five Lower-Division requirements with a combination of Honors Electives and Cultural Visions that can help fulfill your TCU Core.
Upper-Division Honors
In your third and fourth year, you can pursue Departmental Honors (undergrad research), University Honors (discussion-based seminars) or both!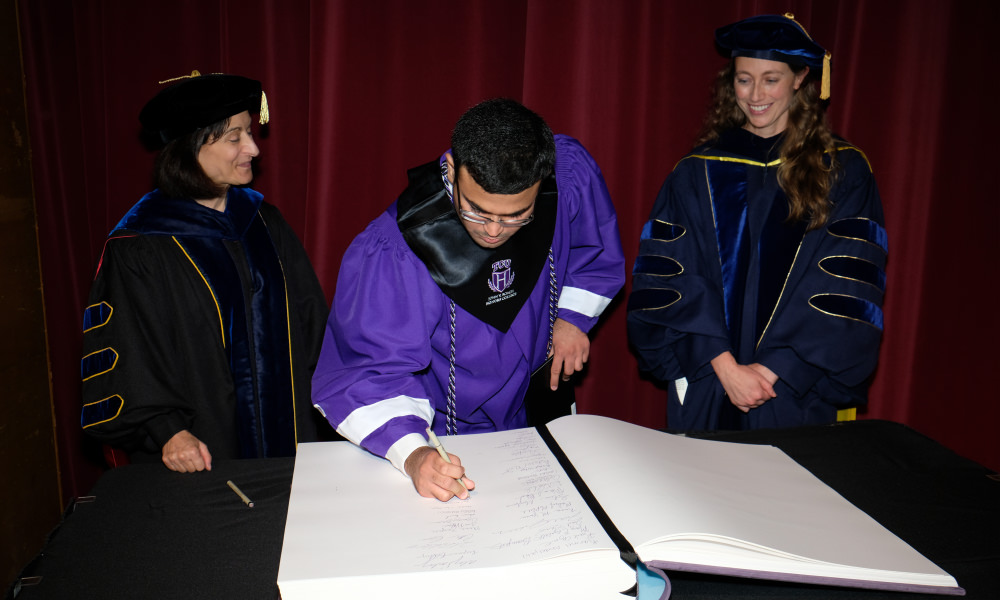 Leave Your Mark
Honors Laureate Ceremony
Upon graduation, Honors Laureates and Andrews Scholars will sign the roll of graduates in The Great Book and dedicate themselves to lifelong learning in the John V. Roach Honors College.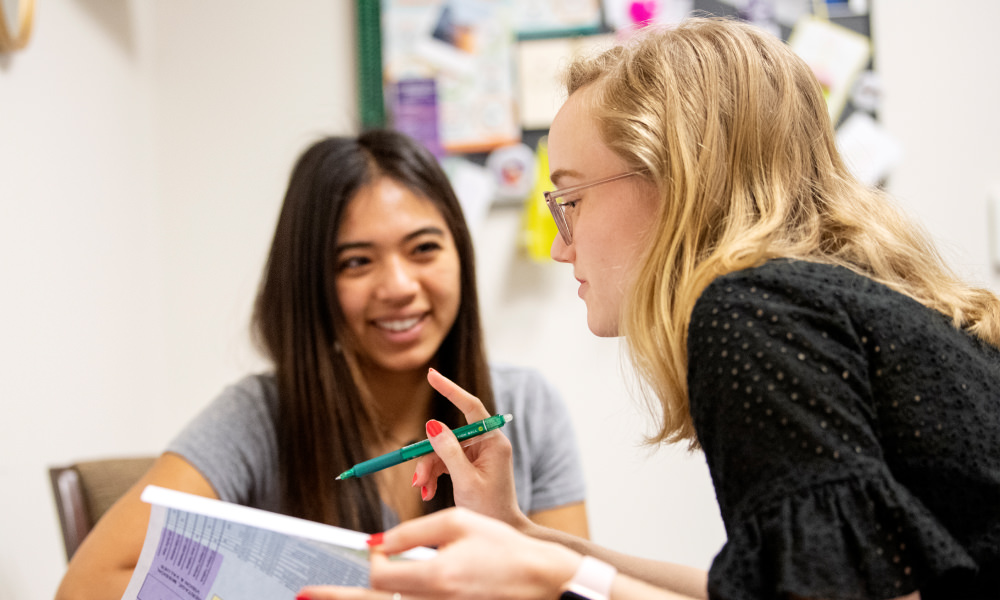 Student Support (Advising)
Plan Your Path
Our advisors work one-on-one with you to help navigate curriculum requirements, achieve your goals and make the most of your Honors College experience.
Prepare for the Future
Through Departmental Honors, it's prepared me for the rigors of developing an individual research project. I understand how to design and create a study, run analyses and implement a research project. I truly don't believe I would have gotten into a Ph.D. program straight out of undergrad without my Honors experiences.
Roxy Odiorne Class of 2023
Q&A With Roxy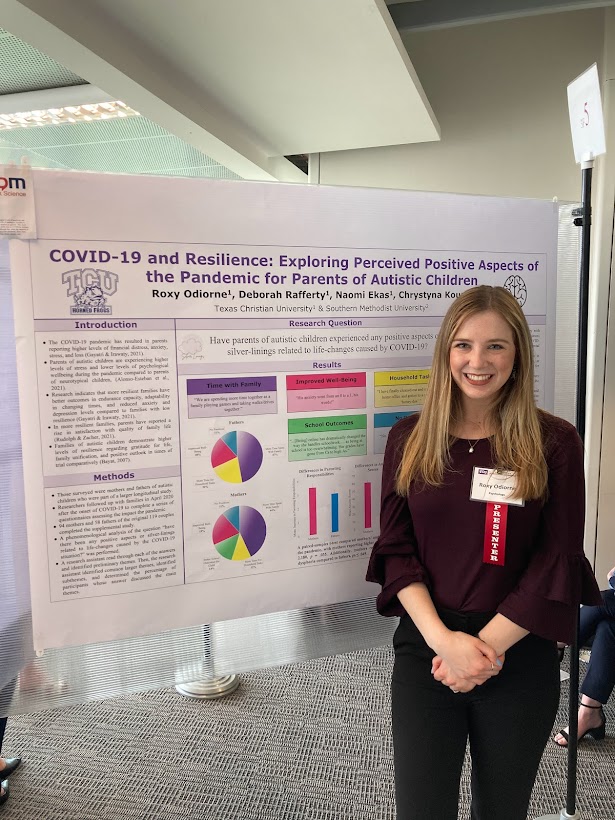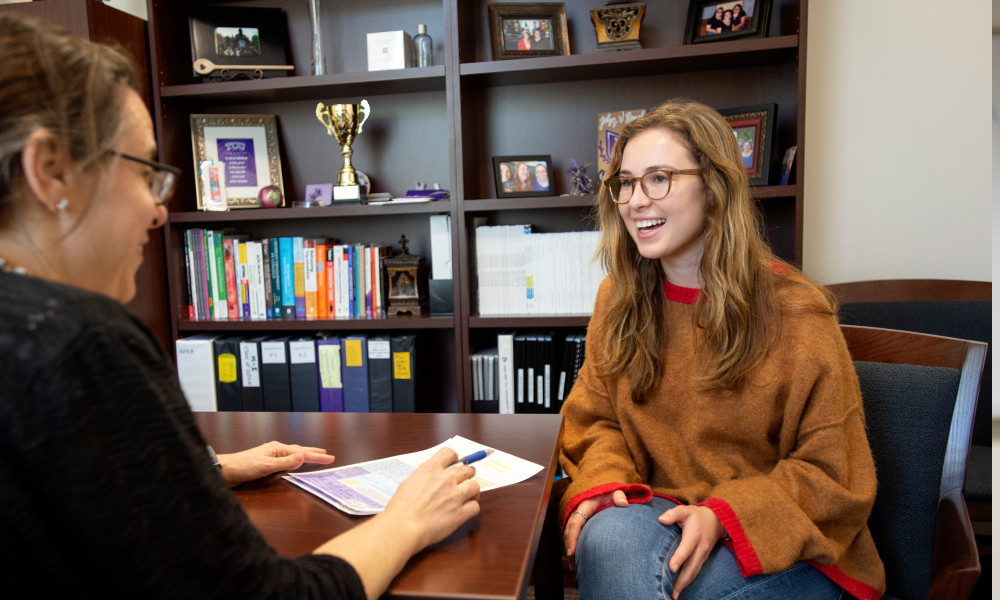 Scholarship & Financial Aid
Learn more about scholarships and financial aid—specifically for Honors students.