The John V. Roach Honors College congratulates our May 2023 graduates! We proudly celebrate the accomplishments of our students, like Dawson Holder, an interdisciplinary inquiry: entertainment law major. He spoke with the Honors College about his undergraduate research, Honors College experience and post-graduate endeavors.
Dawson Holder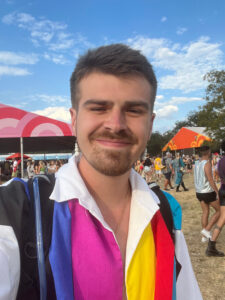 Hometown: Flower Mound, Texas
Degree: Bachelor of Science in interdisciplinary inquiry: entertainment law with a minor in entrepreneurship and innovation
Why did you choose your area of study?
I have done theater my whole life. I had some sage advisors who told me theater is not just tech and performance, there's also the business side of things. I want to eventually produce theater and entertainment law is a way to get there. To create my major, I pulled from theater courses, film, television and radio media classes and arts leadership and entrepreneurship, which is a certificate program.
Tell me about your research. How did you become interested in it and why is it important?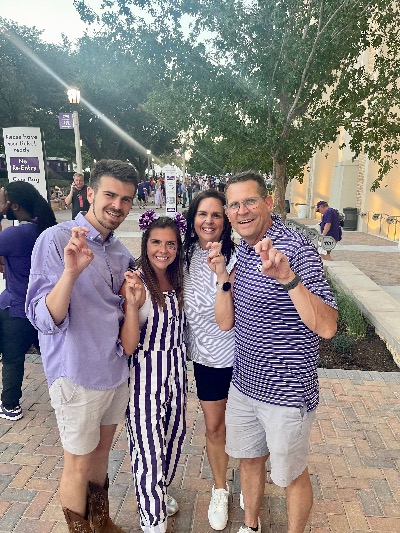 During my time at TCU, I came out as queer. When I came out, I turned to "RuPaul's Drag Race" as a safe haven and a way to explore my queerness without being in a relationship. As I have gone out in the community, I thought of ways to blend my theater questions with something I am passionate about. I wanted to talk about a movement that is already here and happening, but people aren't questioning how it's happening yet.
My research is about what issues face drag artists cast in traditional musical theater roles on Broadway. I am not just looking at roles that are created for drag artists and are baked into the show, but what does it look like for a drag performer to get cast in a role that is traditionally played by a man or woman? It's already being done with Jinx Monsoon in "Chicago" on Broadway – which has seen a great response in ticket sales. Now, I am looking at what does that process look like? When you cast drag queens in roles traditionally meant for women, that takes roles away from women. How do we reconcile that? To conduct my research, I am doing a lot of interviews with people who are in New York – drag queens, producers of theater and casting directors.
Tell me about your Honors experience.
I think Honors has really enriched my experience because the people I met in Milton and my Honors courses inspire me to go further. I can learn from future doctors, politicians, computer scientists and more in my classes, and I value their diverse perspectives.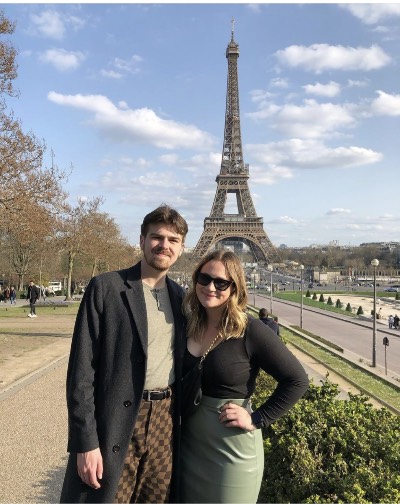 Also, I think Honors advising is amazing. Justine, my advisor, has been fun to work with. I have had many freakouts about my academic plan, but Justine gave me the support I needed to succeed.
What's next for you, post-grad?
I am going to Cardozo School of Law in Manhattan. They are ranked second in intellectual property law in New York City and have a great entertainment law program. The school reminds me a lot of TCU because I will be a part of the change as the school grows during my time there. I am also super excited to be in New York.
What is a piece of advice you'd give to an incoming Honors student?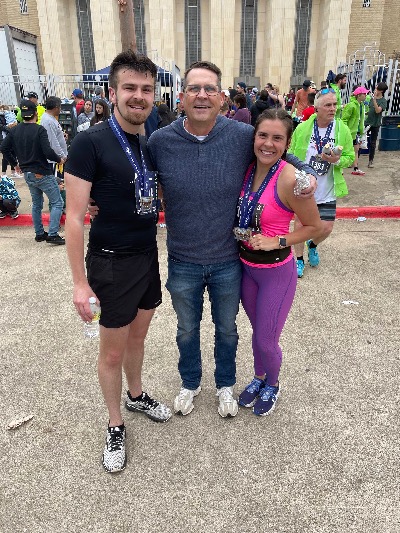 Do everything and then do some things. At first, you may want to do everything at TCU because that's what you did in high school. Start off doing that, but once you figure out what you're passionate about, cut out the excess. That way you can give 100% to a couple key organizations. It gives you something meaningful to talk about in your future interviews, opposed to having a long resume of things that you didn't really contribute to.
---
Some answers are modified for length and clarity.