"Imagine you're a foundation, and you have over $100,000 to give away."
This is the difficult task Dean Ron Pitcock, Ph.D., bestows upon students in his "Nature of Giving" course. The class was founded after a local philanthropist wanted to teach students the ethics of philanthropy by giving them a first-hand opportunity to experience the difficulty of giving well.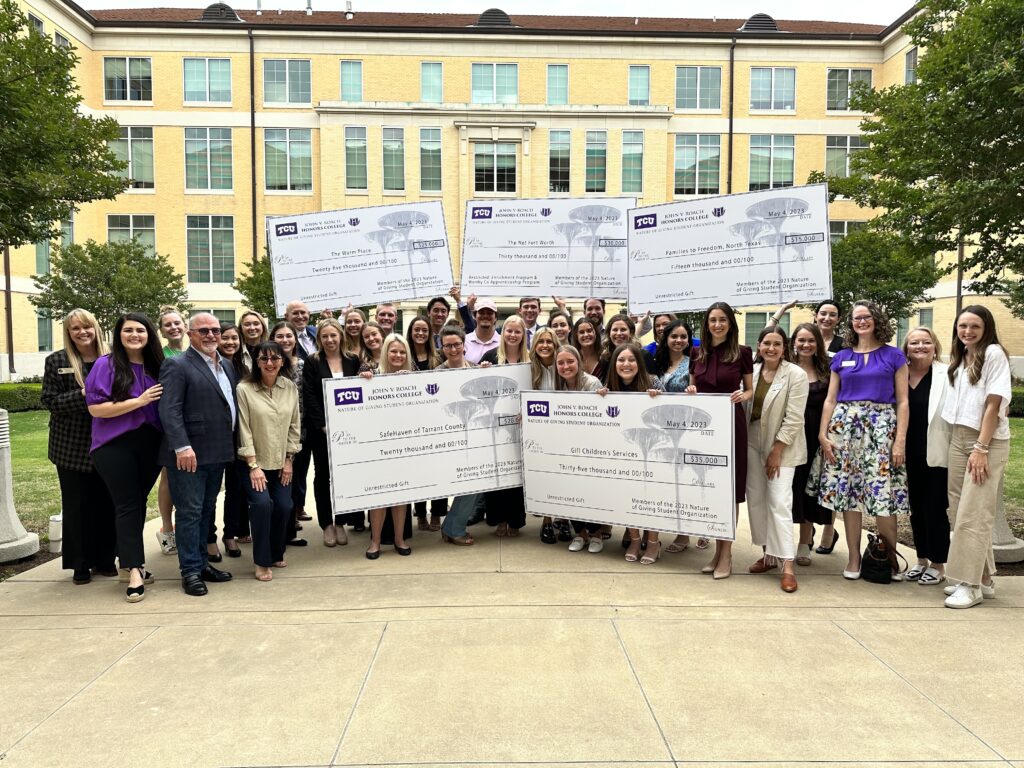 This year, the class crossed the $1.2 million gift mark during its 11-year lifetime. In this time, the pioneering course was added at multiple universities across the nation, such as Stanford, Vanderbilt, Harvard, Notre Dame and many others.
The students operated the course as a philanthropic foundation. They diligently researched over 100 nonprofits before deciding which Tarrant County organizations to gift their funds to. Week after week, the students dove deeper into the organizations' merits and ethics. They then meet with philanthropists within the Honors community to learn how they give and why, and the class was visited by Kansas City middle schoolers from whom they gathered insights that spanned generations and with whom they shared their $10 giving exercise.
It was up to the class to decide what values their foundation would look for in its award recipients. While narrowing down the number of nonprofits under consideration, the class ultimately wanted to give to organizations who accepted responsibility and served with compassion, effectiveness, clear values, a high degree of empathy, well-defined motivation and strong organization. After over ten hours of debate, students selected five nonprofits and the amounts to be gifted to each organization.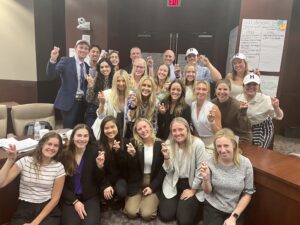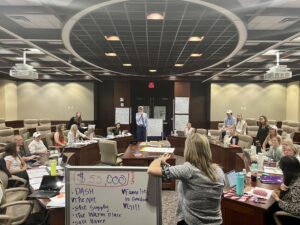 On Thursday, May 4, the annual Giving Ceremony took place where students gifted funds to representatives of those organizations. The organizations were: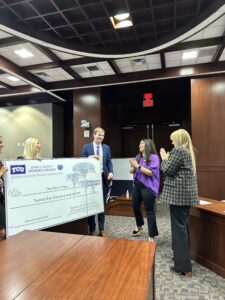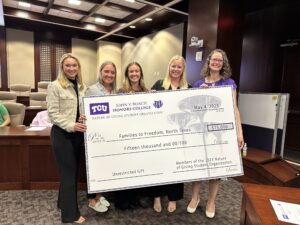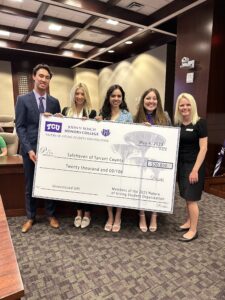 ---
The John V. Roach Honors College would like to express gratitude toward its generous donors who make this course possible and who provided not only every dollar awarded by the class but also believed in the potential of Honor students to make wise, thoughtful decisions.