Join us for "An Evening with Amal Clooney," award-winning barrister specializing in international law & human rights and visiting professor at Columbia Law School on Sept. 13 at 6 p.m. in the BLUU Ballroom. Admission is free, and tickets are required. Learn more on our official event page.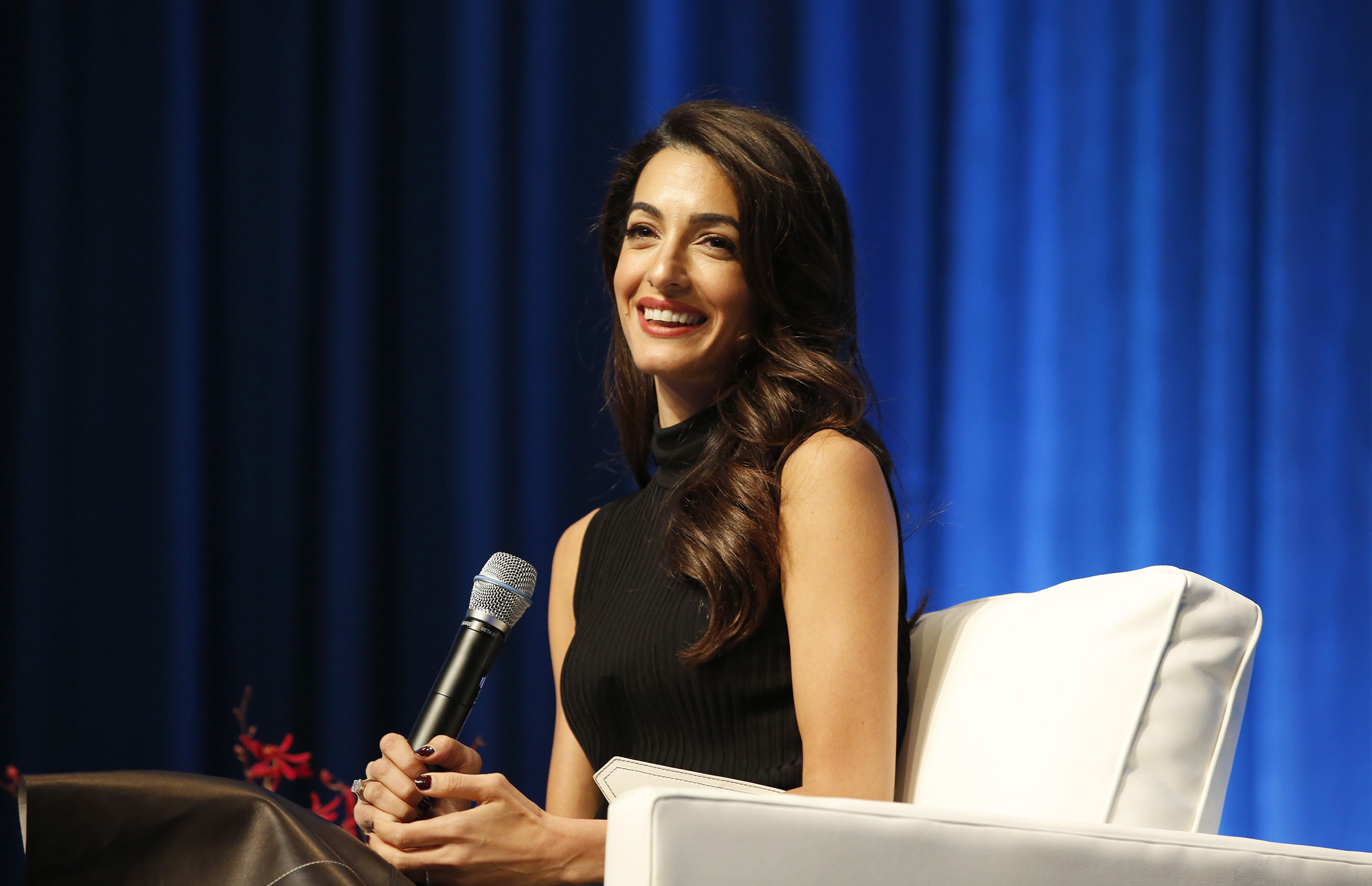 About Amal Clooney
Amal Clooney is a barrister who specializes in international law and human rights. She represents clients before international courts including the International Criminal Court, the International Court of Justice and the European Court of Human Rights. Alongside her case work, she provides advice to governments and individuals on legal issues in her areas of expertise.
Amal frequently represents victims of mass atrocities, including genocide and sexual violence. She has acted in many landmark human rights cases in recent years including the first trial in the world in which a member of ISIS was convicted of genocide and the first case alleging complicity in crimes against humanity by a company that funded the terror group. She is involved in a case alleging genocide in Myanmar before the International Court of Justice and has represented victims of crimes against humanity in Darfur at the International Criminal Court. In 2021 she was appointed as a Special Adviser to the Prosecutor of the International Criminal Court and she currently leads a legal task force advising the government of Ukraine on accountability for war crimes being committed there.
Amal also represents political prisoners around the world and has helped to secure the freedom of journalists arbitrarily detained for their work across the globe. She has won an award for 'extraordinary and sustained achievement in the cause of press freedom' from the Committee to Protect Journalists and has received similar honors from the Reporters Committee on Freedom of the Press and the American Society of International Law. She currently represents journalist and Nobel Laureate Maria Ressa, who is being prosecuted in the Philippines and faces over 50 years in prison for her work.
In 2016 she and her husband George Clooney established the Clooney Foundation for Justice. Their goal is to wage justice to create a world where human rights are protected and no one is above the law. The organization gathers evidence of mass human rights abuses, provides free legal support to victims and works to ensure that perpetrators are held to account. CFJ now operates in more than 40 countries: investigating war crimes in Ukraine, monitoring sham trials targeting women and journalists, and fighting back against a global trend of authoritarianism that seeks to punish those who speak truth to power. Its latest initiative, Waging Justice for Women, uses strategic litigation to reform discriminatory laws and increase accountability for gender-based abuse.
Amal is an Adjunct Professor at Columbia Law School, where she co-teaches the International Law course and is co-author (with Professor Philippa Webb) of the award-winning 2020 legal textbook The Right to a Fair Trial in International Law.
---